Awards USA
J

ustAwardMedals.com is brought to you by Awards USA, a full service manufacturer and reseller of recognition products. Our services include in-house logo and art reproduction capabilities, full color digital printing, plastics fabrication, full color "direct to substrate" printing, laser engraving and sublimation.
You might ask what sets us apart from many of our competitors?
1.

Transparency/Availability

- We disclose our business and facility's address, and offer email, online chat and toll free phone contact options to our customers. We are ready for your phone call M-F, 9 am-4:30 pm CST.

2.

Service Excellence

- We are here to help! Whatever your needs or questions, we are just a phone call or email away.
3.

Product Quality and Selection

- We sell thousands of different and UNIQUE medallions and awards on a day to day basis, of which many are difficult to find anywhere else. Our medals/awards are hand picked by our marketing experts with an emphasis on high

quality

and

unique design

. NONE of our medals are made of plastic, but instead made of real metal!

4.

Longevity and History

- For over 13 years we have had thousands of satisfied customers who will testify to our legendary service and highly praised products. Our product reviews are so positive, we've been accused of hiring "professional review writers!" (Indeed, a nice backhanded compliment.) Its not just the products our customers are raving about, it's also our friendly service, wide selection, fast turn-around, quality engraving, and more.

5. Website Security/PCI Scanning/Privacy - In addition to having a secure SSL certificate which provides industry standard data encryption of information transferred from your computer to the website, our servers are PCI Compliant. PCI Compliance is REQUIRED by credit card processors/merchants. Although not a guarantee, compliance helps minimize the risk of security breaches and sensitive customer data being compromised by outside attacks. We do not sell your information. We believe customer information is private and confidential and should remain this way. If you opt in for newsletters, we may send you occasional information about upcoming sales and new products.
We would be honored to be your next supplier of recognition medals, awards, and plaques for your next event, and promise you secure online ordering/privacy, great prices, honest professional assistance and satisfaction guaranteed!

Awards USA wants to assure you that we are available for your questions and concerns, and encourage you to call our toll free number at 1-888-462-5008 for easy ordering or questions, or email us at
contact@justawardmedals.com
5376 260th Street
Wyoming, MN 55092
651-408-1111
651-408-1119 (fax)
justawardmedals.com
fun to give....
proud to own.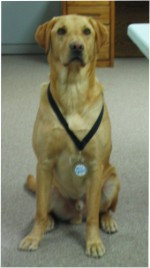 Local Customers can view additional Product catalogs as follows:

Promotional Products & Gifts
Premier Sport and Academic Awards
Acrylic Awards Catalog
Premier Corporate Awards

*Note - Some items in these catalogs may not be available or offered by Awards USA